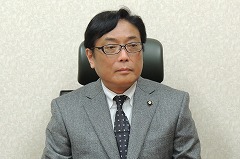 Matex is a development and engineering company having plenty of excellent performance in the supply of planetary gear module system, speed-up or slow down gear, transmission,pump and actuator(electric operation mechanism) to our customers in the fields of electric
equipment, machinery and automobile components, and so on. Particularly, planetary gear module system is an original system patented in Japan, the United States, Europe and China, and features design and production to the customersŽ¡ŽÇ specification in addition to a
wide range of standardized products. Matex is a leader in the production of the above products in Japan.

Matex has recently decided to expand sales agents or distributors and representatives in each of major countries in order to cultivate new markets for our products and to expand the number of our customers.
The two responsibilities that we expect our distributors and representatives to fulfill are as follows;
(1) To act as an agent handling standardized Matex Planetary Gear Reducer, our leading
product.
(2) To advertise outstanding technological capabilities of our company, cultivate custom-
made products and to serve as a liaison with our customers.
However, you would be extremely welcome even to fulfill the first responsibility only.
Meanwhile, we do not intend to give the exclusive right to distribute the above products in
any region or in any country.

Matex has been exporting its products to other countries by virtue of its excellent quality
level since it started business as a manufacturer of frame pump for bicycle in Osaka, Japan
in 1921. It moved into the field of precision plastic in 1950s. Matex Planetary Gear Reducers
developed in 1970s have been exported to the U.S.A and Europe backed by high technological
skills and have received a high reputation and trust in those countries. From 1990s through
2000s Matex expanded production facilities in Philippines and China in addition to Japan in response to the international expansion of our customers.

Matex has an intention of placing a further emphasis on global market in order to respond
to the globalization of the world economy. We think it is a very important mission to make
every effort to introduce excellent products of us widely across to the world. Though Matex
Planetary Gear Reducer is already well-known to Japanese companies in the Japanese
market, we still expect to have a great many uncultivated customers in the global market.
We are assured that the day has come when not only Matex Planetary Gear Reducer but also other Matex products are needed more and more in the fields of automobile components,
machinery, electric equipment and many other industries in your country. The companies
which want to become a selling agent or a distributor or a representative are greatly expected to contact with our staff on this occasion.