-
MATEX 'EASYCLAMP'
~Excellent tool the world recognized~
As we also do injection molding, we knew that changing mold is essential task which requires time and efforts. In injection molding, time consumed for mounting or dismounting molds affects productivity. And this gives direct impact on product cost. Therefore, it was a crucial issue that needed to be solved urgently.
To tackle the problem, we developed the tool taking operators' opinions into consideration and making improvements through trial and error.  This is how Matex 'EASYCLAMP' was born.
The No.1 user of Matex 'EASYCLAMP' is ourselves.
'EASYCLAMP' is the registered trademark of Matex
Matex "EASYCLAMP" Catalog DL (PDF)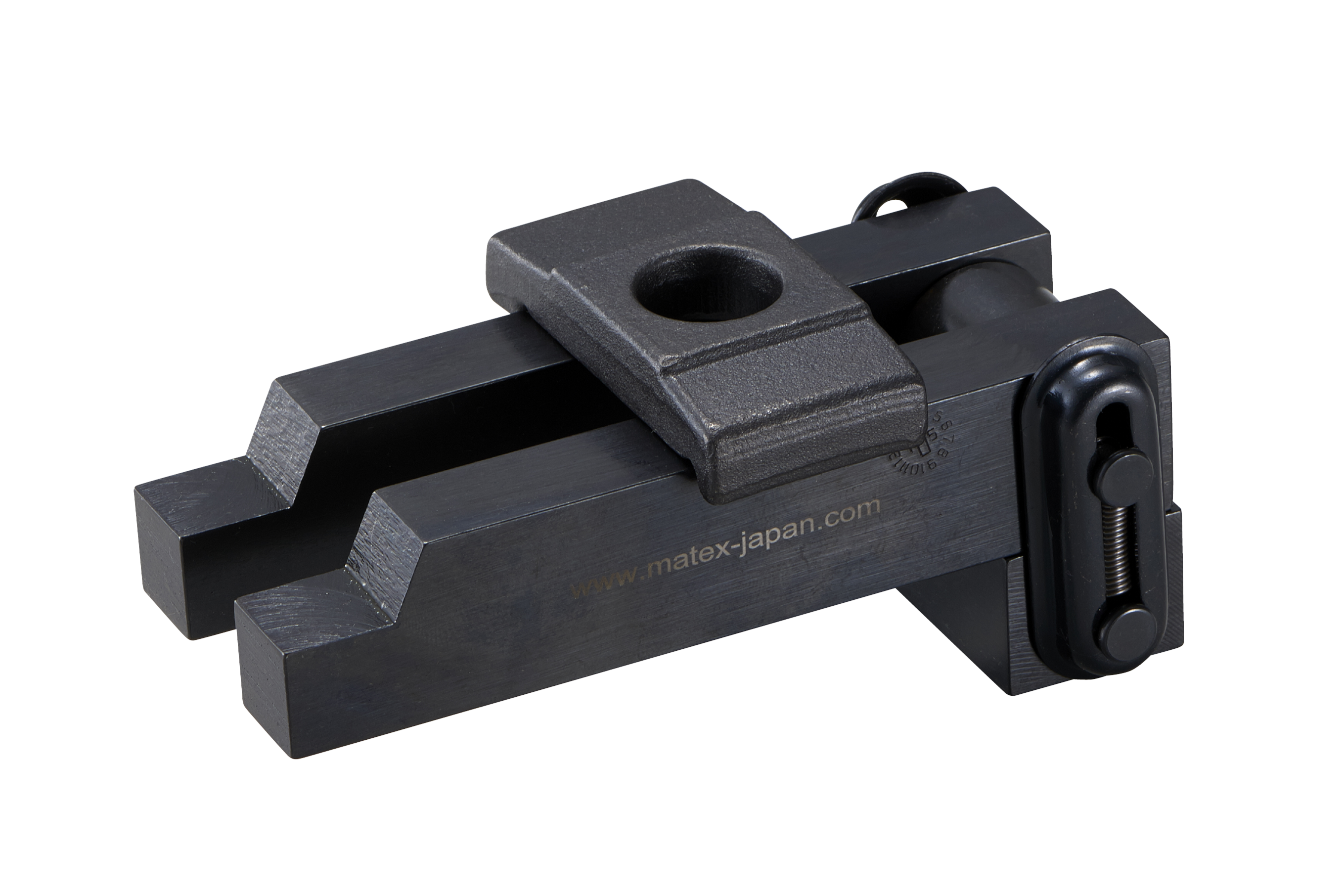 FEATURES
Matex 'EASYCLAMP' is a mold clamping tool and it is popular all over the world.
With one bolt, it can be adjusted to four different thicknesses and it makes mold-changing work speedy.  Many of our customers have profited from our product and we are enjoying its good reputation.
Usages

○Injection molding
○Press forming
○Die casting